The Shenzhen Municipal Government recently passed the "City Government Gazette" and said that after research, it decided to abolish the "Notice on Printing and Distributing the Shenzhen LED Industry Development Plan (2009-2015)" issued in March 2009. The reason for the abolition of the document is not stated in the communique.
The Shenzhen government's move triggered speculation in the LED industry in Shenzhen. According to industry insiders, LED lighting is not as widely used in general lighting as it is 5 to 6 times higher than ordinary lighting. Most of the applications are not widely used in the public sector of the government, but in commercial lighting and office lighting. The application of household lighting needs to be strengthened.
Nevertheless, since the beginning of this year, LED home lighting is gradually accepted by the people, so the development of Shenzhen LED industry is still optimistic, industry insiders predict that the overall situation of LED lighting this year should have more room for market development.
High prices hinder LEDs from entering ordinary people
"It is not enough to rely solely on the power of the government to promote LEDs." Mr. Wang, who is engaged in brand LED lighting agency at Huaqiang North Shenzhen LED International Sourcing and Trading Center, said that he was engaged in LED lighting agency in Shenzhen in 2005 and has started himself. The production and assembly of lamps, but the focus is still placed on incandescent lamps, fluorescent lamps, LED lamps only account for two or three.
In his view, for domestic residents, LED lighting seems to have not become the first choice of the public. Mr. Wang believes that the high price and quality of LED lamps constrained the process of flying into the homes of ordinary people. For example, ordinary brand LED kitchen lights, 12 to 18 watts, priced at 160 to 200 yuan; and traditional kitchen lights, 20 to 60 watts, priced between 30 to 40 yuan, the price of LED products is 5 to 6 times that of traditional products.
Not only that, there are currently two main types of LED lighting terminal market products, either from the enterprise, or the merchants themselves. The current assembled products occupy an absolute advantage in the entire terminal market. As a result, the quality of LED lighting is also difficult to secure.
The reporter also visited Luohu and Futian several building materials markets and found that in most lighting stores, traditional lighting has many brands, many types and many quantities, but LED lighting seems a bit cold, and there are few brands and types sold. It seems to be just an embellishment in the store. The reporter randomly asked 5 store sales staff, all said that the sales of traditional lamps are more ideal than LED lamps, the main reason is the price.
Merchants spontaneously promote LED home lighting
Although LED lighting has not been able to replace the traditional lighting in the hearts of ordinary people, many businesses are trying to promote this new type of lighting to consumers. From the end of last year to this year, LEDs are gradually being accepted by the home market. Therefore, the industry is still optimistic about the development of the industry, and predict that the overall situation of LED lighting this year should be better.
Yamei lighting sales staff told reporters that they often recommend to consumers, in the crystal lamp mix and match the benefits of energy-saving lamps and LED tip light bulbs, users only light LED lights during the day, saving electricity, night LED lights and energy-saving lamps together The light is more sufficient. In this way, Yamei Lighting has made many consumers choose to try.
It is worth mentioning that, just as the Shenzhen Municipal Government announced the abolition of the seven-year plan for the development of the LED industry, the IKEA brand of the home furnishing industry has once again made it clear that IKEA plans to start in 2016 in view of the practical, aesthetic and energy-saving advantages of LED. Only LED lamps are sold in stores worldwide.
Shenzhen AIKE Marketing Manager Amy told reporters that IKEA's comprehensive promotion of LED lamps will be divided into four steps: from 2013 to 2014 will gradually phase out energy-saving light bulbs, will bid farewell to energy-saving light bulbs by 2015, will gradually eliminate halogen bulbs before 2016, Only LED lights will be sold after 2016. Amy introduced and landed in Shenzhen IKEA. The store has now replaced all the bulbs on the second floor with LED bulbs and selected two model rooms. As a front-to-back comparison, consumers are required to see how much electricity they need to use ordinary bulbs and use LED bulbs. , judge the pros and cons of LED products.

Bluetooth speaker is a kind of speaker unit which is used for multimedia devices. They have loud sound, wide frequency response range and rich bass.
Our main Multimedia Speakers are full ranges speakers units:
1) From the diameter: we have speakers in 1" ~ 3".
2) From the power output, we have speakers of 2W ~ 15W.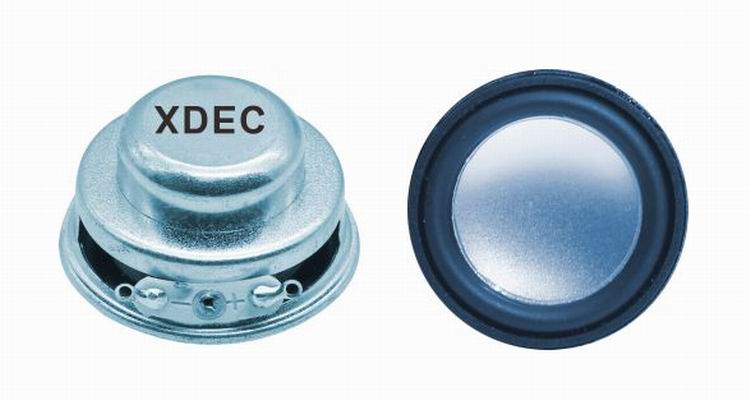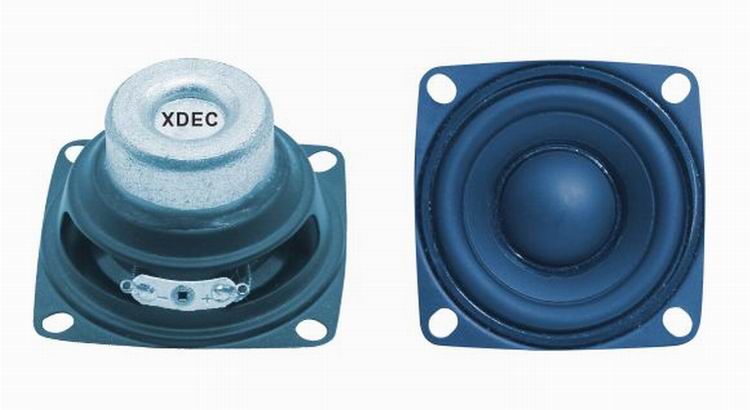 FAQ
Q1. What is the MOQ?
XDEC: 2000pcs for one model.
Q2. What is the delivery lead time?
XDEC: 20 days for normal orders, 15 days for urgent orders.
Q3. What are the payment methods?
XDEC: T/T, PayPal, Western Union, Money Gram.
Q4. Can you offer samples for testing?
XDEC: Yes, we offer free samples.
Q5. How soon can you send samples?
XDEC: We can send samples in 3-5 days.
Bluetooth Speaker
Portable Bluetooth Speaker,Mini Bluetooth Speaker,Waterproof Bluetooth Speaker,Lamp Bluetooth Speaker
Shenzhen Xuanda Electronics Co., Ltd. , https://www.xdecspeaker.com