At present, the smart TV screen has a growing trend, and many manufacturers are focusing on the large-size TV. Many friends in the living room who are small in the living room or are preparing to buy a bedroom TV are very confused and do not know which smart TV to choose. In fact, major manufacturers have also launched fine products in small-size TVs, which can well meet your needs. For now, for a small living room and bedroom, a 43-inch smart TV is the most appropriate. It will look more comfortable, it won't feel TV size is enough, and it doesn't feel like the TV screen is too big. Today, the author has collected five 43-inch hot TV products for your choice.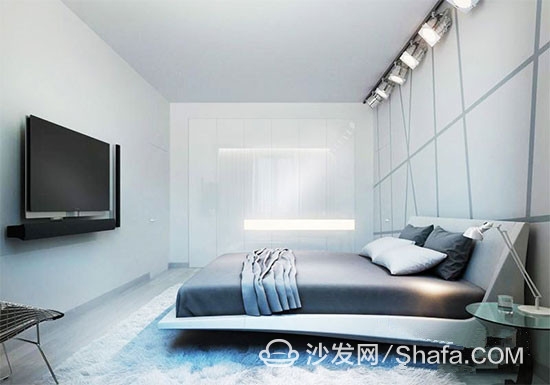 The five televisions I chose from Xiaomi, Letv, Konka, Microwhales, and Watchman, each have their own advantages and disadvantages. Which one is your dish? Come to learn about it with me! Then make a decision.
Millet TV 3S 43 inches
Reference price: 1799 yuan
Recommended keywords: stylish, low price
Purchase address: direct link
At present, the design of small-size smart TVs is not important for the appearance design, but the millet TV 3S 43-inch that Xiaomi launched recently is an exception, and it can be regarded as the value of a small-size smart TV. Millet TV 3S 43 吋 appearance design with metal, ultra-thin and other features, in no way inferior to large-size high-end products.
Millet TV 3S 43 inches
Millet TV 3S 43 inches, unique in industrial design, using all-metal fuselage, aluminum frame thin to 10.9mm, 24.8% thinner than the previous generation 40 inches, 6% light, only 9.32Kg, bending rate of less than 1000 One-fifth, taking into account the slimness and tenacity.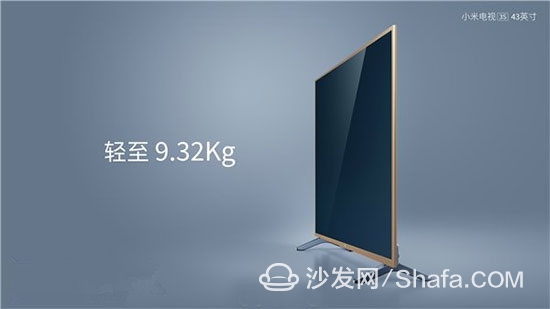 Millet TV 3S 43 inches
Hardware performance, the TV uses the original LG / AU Optronics LCD screen, has a wide viewing angle of 178 °, built-MStar 6A908 flagship FHD TV chip. Equipped with Cortex-A9 quad-core 1.45GHz CPU, 4+2 core Mali-450 MP4 GPU, 1GB DDR3 triple channel memory, 1080P 60fps H.265 10bit hard decoding, Dolby and dts audio dual decoding support.
In terms of content, Xiaomi TV content has been ahead of the competition in the video market through the 1 billion US dollars. Held the contents of the two major integrated broadcast control cameras and the four content licensees of the CCTV and the future TV, including various Hollywood movies, TV dramas, popular variety shows, sports events, star concerts and other quality resources. .
LeTV 4 X43 Smart TV
Reference price: 2089 yuan
Recommended Keywords: Super Hardware Configuration

Purchase address: direct link
LeTV 4 X43 is equipped with the new HDR quality technology, which greatly enhances the dynamic range and contrast, and restores the real natural light conditions. Even in strong light or dark background, you can see the details and levels of the picture. Allows you to bathe in the rays of the sun and explore the treacherous valleys. When you capture beautiful HDR videos and pictures, you can play HD4 videos to show you the HDR's amazing results.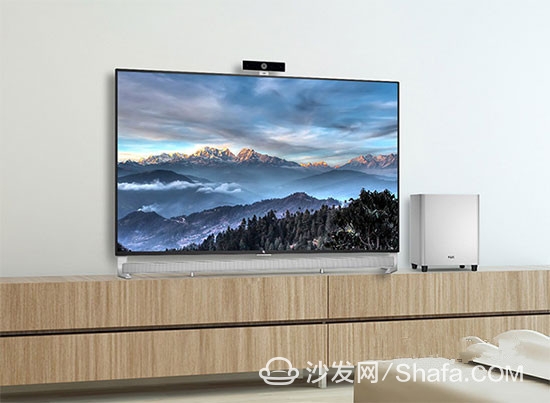 LeSeo 4 X43 is the first to be equipped with the industry's next-generation Mstar6A938 chip, with A72 architecture + GPU Mali T820 + FRC, plus 3GB of memory 16GB flash memory, super configuration for small and medium size products, is to ensure that the next five to seven years of good user use Experience. Faced with the iterative upgrade of software, the constant update of massive content, a powerful chip ahead, so you no longer worry.
In terms of content, LeTV 4 X43 is based on LeTV. It has its own unique resource library. We also have public network resources. Connected to the network, full-screen video members within the service period can see massive, exciting, smooth, high-definition video content of its own library. Even if a full-screen video member does not renew his post-expiration period, he can use it as normal as other smart TVs.
Konka LED43P6 TV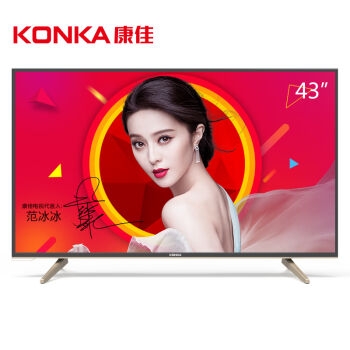 Reference price: 1799 yuan (buy on the 26th, need to make an appointment, the original price of 1899 yuan)
Recommended Keywords: Promotions, Cheap

Purchase address: direct link
Smart TVs vary in size and size, and even if the TVs have the same functionality, they will still need to be purchased according to their size and service needs for different families. Konka LED43P6 TV is a 43-inch smart TV, this TV is suitable for small family home use, the price of 1799 yuan is absolutely allow users to accept.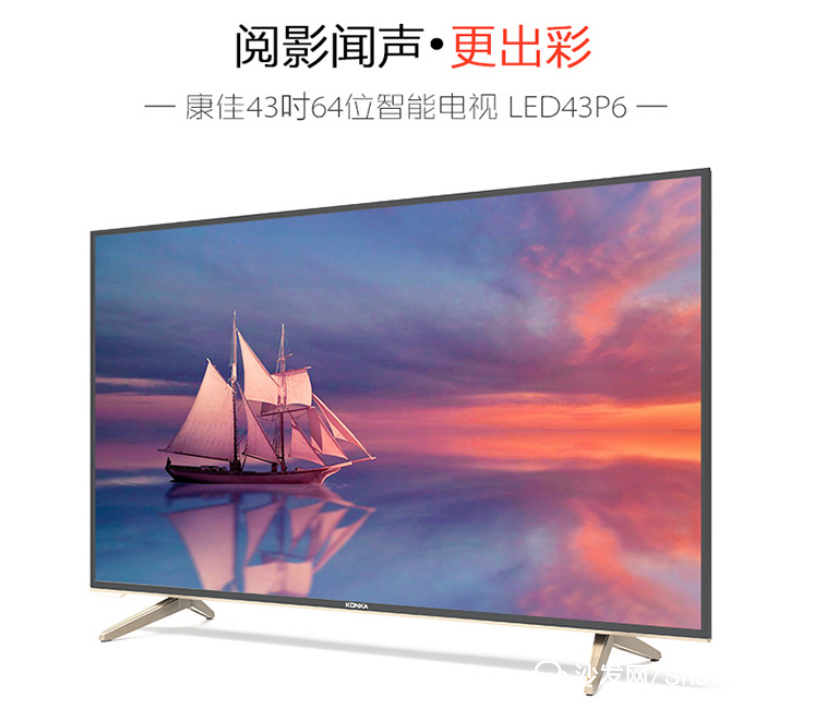 Konka LED43P6 TV
According to the official website of Konka, LED43P6 TV is a 64-bit 10-core intelligent Android TV equipped with Cortex A53 2-core CPU, Mali720 4-core GPU, VPU 2-core video processor and NEON 2-core coprocessor, equipped with 4G high-speed flash memory, TV The overall operation is fast, stable and smooth. Built-in Yiyou 5.0 operating system, the system is based on Android 4.4 depth optimization, the interface uses immersive UI design, easy to operate, and the appearance is simple.
The screen is the key content that determines the television display effect. Although the price of Konka LED43P6 TV is close to the people, the configuration level has not been reduced. Konka LED43P6 TV with original LG screen, resolution support 19201080, provides dynamic Gamma control and NDR digital noise reduction function, each pixel is naturally fresh, true color reproduction.
In addition, Konka LED43P6 TV also cited Konka independent research and development of 12bit color wheel engine and HDR display technology, 12bit color wheel engine can perform fine point-to-point color reduction, and 64-bit chips with the operation, faster and faster dynamic picture processing. HDR technology can make the brightness and darkness of the image more clear, ensure that the color is true and moving, and the detail is visible at the fiber.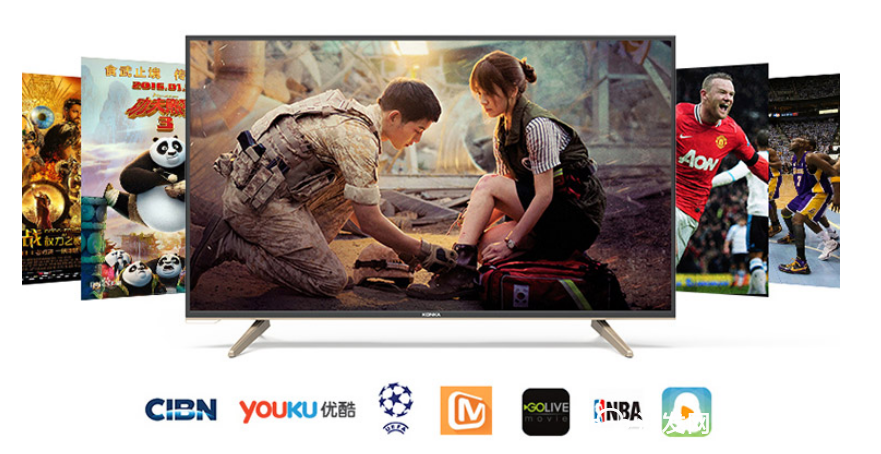 CIBN Youku
Video resources are the core content of smart TVs. Konka LED43P6 TV uses CIBN Youku on video playback platforms, and also supports Mango TV, Penguin Cinema, NBA and other exciting content. At present, CIBN Youku can offer up to 10,000+ department boutiques, 300,000+ departments for variety shows, TV dramas and anime, and 50,000+ regular boutique resources.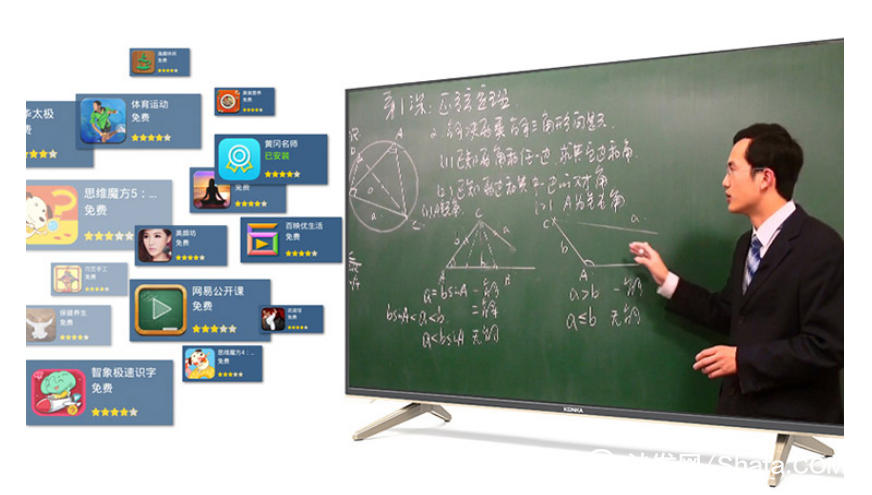 Huang Gang Master
Konka TV always pays attention to education issues. For this reason, in the LED43P6 TV, students are provided with Huanggang Master Classrooms, learning packages, learning resources, and a full range of subjects. There is nothing to understand. In addition, Konka LED43P6 TV on the basis of energy-saving LED backlight, through the energy-saving chip and management system to achieve dual energy-saving services, low power consumption, low loss characteristics prominent.
Micro Whale 43 Inch FHD Smart TV
Reference price: 1498 yuan
Recommended keywords: low price, value

Purchase address: direct link
In terms of appearance, the 43-inch FHD smart TV is different from the 43-inch model of the previous generation. The overall use of simple line design fully demonstrates the beauty of the TV. Coupled with warm colors, the user can be extremely comfortable visual enjoyment. At the same time, the use of a large number of high-end materials and the use of sophisticated technology make the TV body extremely lightweight and exceptionally durable.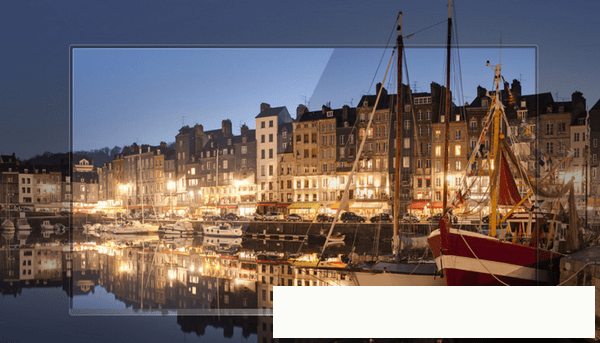 The small whale 43-inch FHD smart TV uses the IPS full HD hard screen. In terms of hardware configuration, the combination of a 64-bit quad-core processor plus 1G memory and 8G storage is selected. It supports H.265 decoding and is equipped with a Bluetooth 4.0 module. Overall, it is still relatively good. In terms of sound quality, the new 43-inch micro-whale TV is also protected. The HiFi-class built-in stereo is used to effectively enhance the audiovisual experience in the bedroom.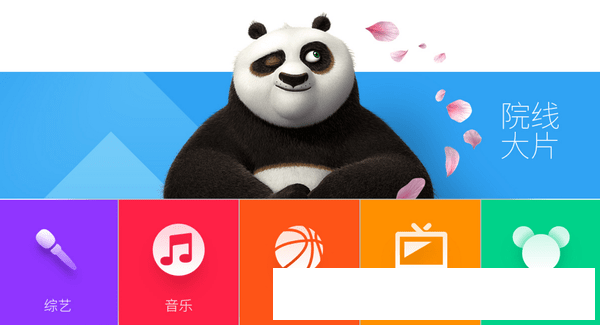 As for content, the Micro Whale 43-inch FHD smart TV relies on Chinese culture (CMC) and has conducted in-depth cooperation with Alibaba, Tencent, BBC, etc., with sounds from China, Hollywood blockbusters, Super League, Champions League, BBC documentary, TVB synchronized drama and mango TV's variety and other content resources. It supports online live broadcasting of some sports events and concerts. At the same time, it also pays more attention to home entertainment functions. It has cooperated with many international entertainment companies including DreamWorks and Legoland and will launch more home entertainment content.
See still Super TV V43
Reference price: 1799 yuan (phone limit limit 1789 yuan)
Recommended keywords: 4K, low price

Purchase address: direct link
To see still Shang Chao TV V43 choose RGB 3 color true 4K and 4K chip technology, in conjunction with a number of image processing technology, to see still Shang Chao TV V43 not only clear picture quality, lifelike, fidelity.
Built-in 4 core CPU + 4 core GPU + 4 core VPU's look still V43 TV quote powerful 12 nuclear power, in the role of 2G memory + 8G flash memory and Android 5.0 operating system, players and ordinary users can play fast speed The feeling.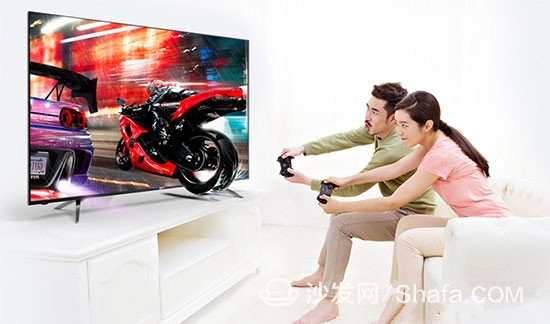 See still Super TV V43
See still Super TV V43 using VA black crystal A standard panel, resolution up to 4K level, fast image quality response, 176 ° high viewing angle, screen quality better.
The built-in Bluetooth 4.0 mode can be connected to a number of external Bluetooth devices. The platform supports CIBN, and movies, TV dramas, sports events, Liveshow and other service contents are all wonderful.
Smart TV/box information can focus on smart TV information network sofa butler (http://), China's influential TV box and smart TV website, providing information, communication, TV boxes, smart TVs, smart TV software, etc. Answering questions.
Enershare's commitment to future-ready energy solutions for smart home innovations, Enershare`s Energy Storage Systems create a flexible energy maintenance system for homeowners who want to take more control of their home energy use, it is intended to be used for home battery energy storage and stores electricity for solar self-consumption, load shifting, backup power, and off-the-grid use. you can use it anytime you want-at night or during an outage.
Home Battery,Home Battery Backup,Home Energy Storage System,Battery Backup Power Supply For Home,High Capacity Electrical Backup,Power Bank For Home
Shenzhen Enershare Technology Co.,Ltd , https://www.enersharepower.com