[Text|High-tech LED reporter Xu Chaopeng]
Since the second half of this year, the LED terminal lighting application field has hit the "smart" brand, which has triggered the development of intelligent lighting control technology in the middle and upper reaches of the supply chain.
The reporter learned from this 2014 Hi-Tech LED Lighting Exhibition that the Suzhou Juyuan Microelectronics Co., Ltd. (hereinafter referred to as "Juyuan Micro") is working in the world's general ISM frequency band (2.4~2.5GHz). The single-chip low-power high-performance wireless RF transceiver chip PL 1167 is mainly used in wireless intelligent lighting control, wireless mouse and keyboard, smart home and other fields.
Han Xingcheng, general manager of Juyuan Micro, told reporters that PL 1167 has the following characteristics: 1. Innovative high-performance LDO, low power and ground wire, high reliability; 2. Ultra-high temperature characteristics exceeding 120 °C, ideal for ball High-temperature applications such as bulbs; 3. The overall technical level has reached the same level as that of foreign manufacturers, and the power consumption of transceivers is even better than that of manufacturers such as Ti.
It is reported that Suzhou Juyuan Microelectronics Co., Ltd. was established in 2010 and is headquartered in Suzhou, Jiangsu Province. It is a high-tech enterprise mainly engaged in the development, design, production and sales of integrated circuit products and solutions. The company's products cover RF, MCU and power management, and are mainly used in a variety of applications such as intelligent lighting, smart home, industrial control, Internet of Things and information security.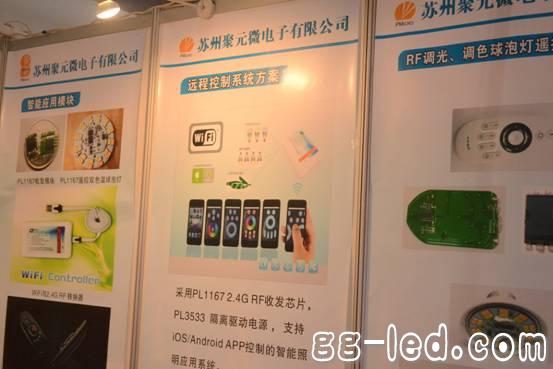 Booth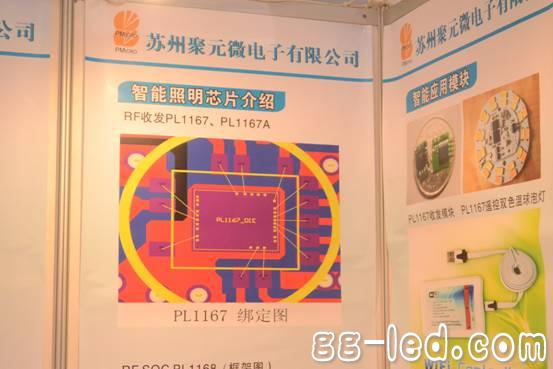 Introduction to PL 1167
"The sales volume of PL 1167 chip exceeded 20 million in 2013. This year's sales volume is even more impressive. The market share of smart bulbs in China is over 90%." Han Xingcheng said that in the future, the company's Internet of Things, smart home, and home appliances will be widely used. Apply PL 1167, and promote and promote it, and strive to make PL 1167 the best and the best.

S100 I/O is the central process interface for Advant Controller 400 series process controllers. Thanks to built-in cablemarshalling facilities and parallel communication with the host controller, it is the right choice for centralized I/O systems and high-speed applications. The range of process I/O Modules is complete, consisting of general purpose digital and analog inputs and outputs and special interfaces for special tasks. These specials include pulse counting, frequency measuring, positioning, motor speed control and communication with other controllers. All I/O modules provide simple interfacing, accurate - yet fast - control, and easy integration of individual loops into a comprehensive plant-wide control and supervision system. The interface modules connect to the process through screw terminals on connection units normally installed inside, at the back of the cabinet. This solution keeps noise and destructive voltage spikes away from the central electronics and provides a neat and tidy process interface that is easy to maintain.
Advant Ocs,Advant Ocs Card,Abb Advant Ocs,Plc Analog Input Module
Xiamen The Anaswers Trade Co,.LTD , https://www.answersplc.com