On August 1, 2016, the "better" micro-whale television anniversary launch conference was held in Beijing. The latest flagship of the micro-whale 78-inch "Canopy" TV shocked release: Breaking the "Canopy" Limit Micro-whale 78-inch curved TV release What is even more shocking is that the micro-whale is an Internet TV brand that was just founded in April 2015. In just over a year, it has the strength to release the largest 4K curved Internet TV product so far, which is still quite exciting. of.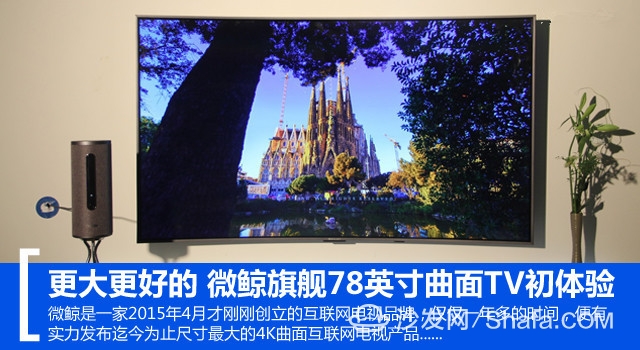 Micro Whale Flagship 78-inch Surface TV Live Experience
New brand is extremely aggressive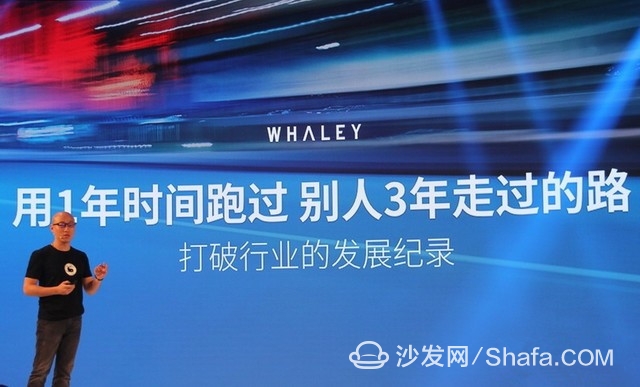 As a new brand of internet TV, micro-whales are extremely "aggressive" - ​​a way to finish another three years in one year
Micro-Whale Technology has established a dependency and focuses on the home entertainment field. Micro-whale TV has thrived at an alarming rate. It took 1 year to catch up with its opponents' level of development for 3 years. So far it has formed a multi-product line intelligent terminal matrix ( TV/micro-projection/VR helmet/smart audio/smart home), smart TV software system, micro-whale production home-made programs and other family-wide entertainment front.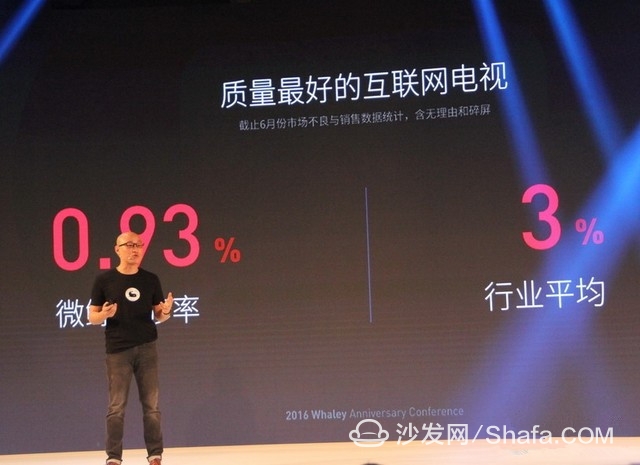 Micro whale television product quality "complete explosion" counterparts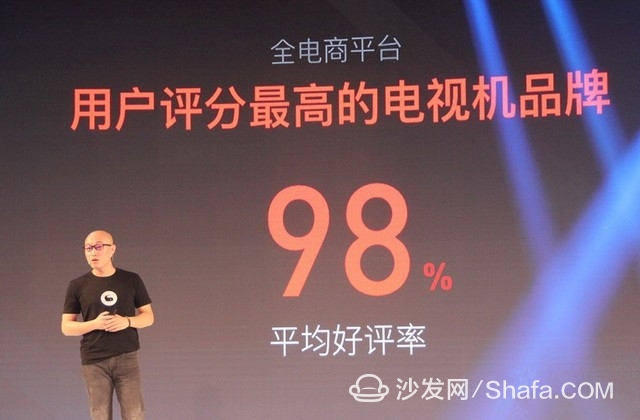 The highest rated TV brand by users (including Internet + traditional TV brands)
Micro-Whale TV's product-focused concept is based on the user, making it the TV brand with the highest rating among all e-commerce platforms. The TV repair rate is the lowest in the industry. As the largest technology media in the country, this site tests a number of micro-whale TV products. The product quality is indeed very good, and the performance and system experience are also excellent. This is why we think the new brand is extremely aggressive.
Micro whale 78-inch "Ark" surface 4K flagship TV - the world's first Samsung's latest 78-inch curved LCD panel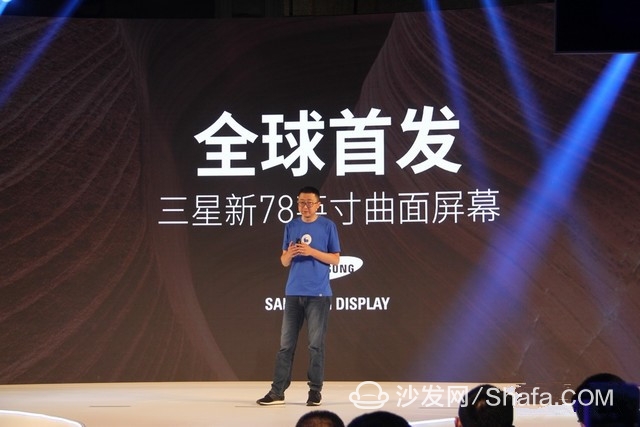 Adopts Samsung's new 78-inch curved screen (Microwhale and Samsung Display jointly develop)
With 0.93% return rate and 98% favorable rate, such excellent product quality control is a surprise for a new TV brand, and the new 78-inch "Canopy" curved surface 4K TV proves that the micro whale can not only do mainstream products well. Can also make the high-end products bigger and stronger. It is worth mentioning that the 78-inch curved LCD panel used in this product is from Samsung. It was jointly developed by Samsung Display and Micro Whale Technology, and was first launched by the world. Everything is just like the small whale founder Li Huaiyu: "Micro whale is a young and powerful brand."
Micro-whale 78-inch "Ark" Surface 4K TV Product Experience
In fact, the micro-whale 78-inch "Cyclos" surface 4K TV is not its largest size TV, Micro-Whale Technology also accepts top customers to book a 120-inch super-size TV, but the 120-inch challenge for the home environment is huge, and Micro-Whale Technology After in-depth research, combined with the size of elevators and gates in residential buildings, it was found that the limit of an average family environment is 78 inches, and consideration is very comprehensive.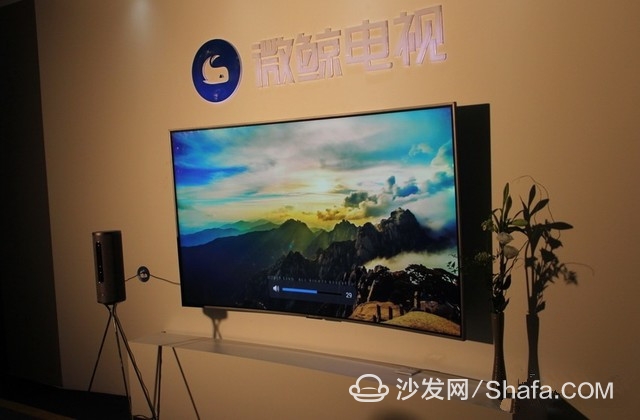 Micro Whale 78-inch Canopy Surface 4K TV
The small whale 78-inch canopy surface 4K TV adopts the top-level imported Samsung LCD panel with a 4000R curvature. The immersive ambience brought by the large 16:9 aspect ratio and the golden 4000R curvature is impressive, and the live audience is amazed by the seasonal demo. . The official price of this product is 39,999 yuan, and enjoys a full range of special services such as full-time delivery, full-time service, tickets to the China Newcastle Bird's Nest Finals, tickets for the NBA China Games, group photo shows, and face-to-face meetings with Premier League Manchester City. The time is September 30.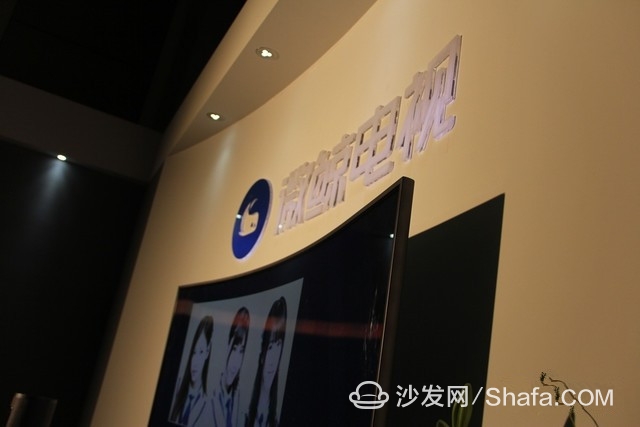 Samsung's unique 4000R yellow static curvature is very "immersive"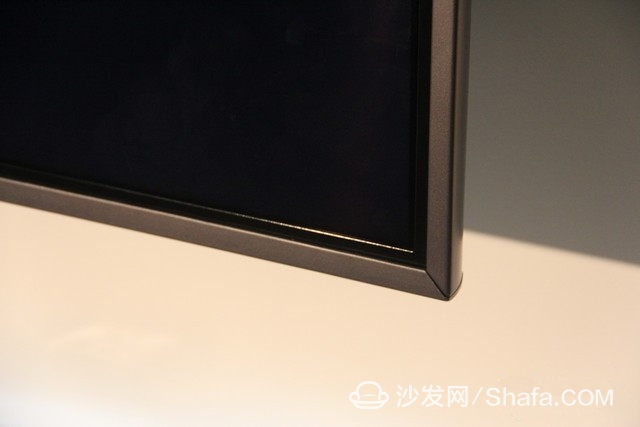 Gray and black double borders do not interfere with the user's view
To make TV products, it is very important to focus the user's attention on the screen itself. Therefore, the material and color of the borders are very important. For TV products with big silver and white borders, it is necessary to seriously resist, although the texture is more static. However, it is inevitable that when you actually watch it, you will inevitably lose sight of the audience and interfere with your vision. The small whale 78-inch canopy surface 4K TV adopts a gray and black double border design, so the border design is reasonable, and the metal material also ensures the stability of the whole machine.
Whaley Micro Whale logo - breathing light communicates with the user at any time (a TV with temperature)
The microwhale regards this 78-inch flagship TV as a "family member" rather than a cold machine that needs to interact with family members and feel warm. Therefore, the breathing light is designed underneath this brand's seemingly understated brand logo, and each remote control will respond with a "breathing."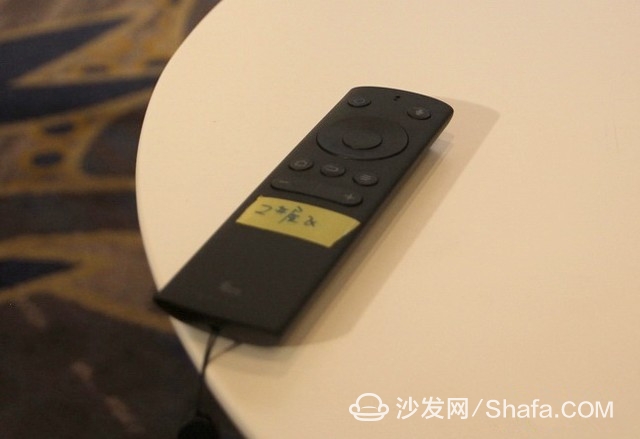 Remote sensor supporting VR technology
Speaking of the remote control, we must say that micro whale VR. At present, the largest VR investment in China is micro whale technology. Micro whale's 12 teams have gone to all corners of the world for VR shooting, and micro whale has also stepped up research and development of VR devices. It must be said that the 78-inch equipped remote control seems ordinary, but in fact it is "hidden mystery", this is a new remote control support sensor, such as screen playback VR video, the remote control shakes around, the TV screen will also Simultaneously with 360° playback, the sounds were switched over at the same time. However, the peculiarly low-intelligence micro-whale did not name such a unique experience "VR TV".
Split design: truly "independent" independent subwoofer
The split design is clearly not the first of its kind for a micro-whale TV that has just been established for 1 year. However, compared to Xiaomi's independent host speaker design, the host of the 78-inch "Canopy" curved 4K TV is obviously aesthetically pleasing and powerful. Many independence.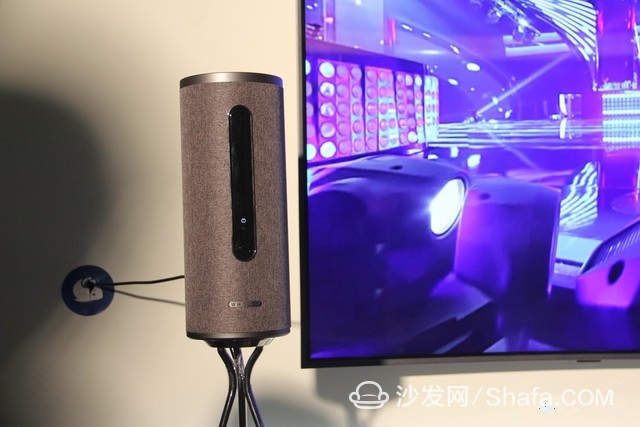 Artful independent host
Unlike Xiaomi, the small whale's 78-inch screen is equipped with audio units such as midrange and treble, while the independent host provides additional bass, midrange, and treble, especially the bass section to greatly enhance the overall audio-visual experience. . Microwhale Technology said that in order to make the independent host's beauty and volume as perfect as possible, they spent a lot of time to research and development.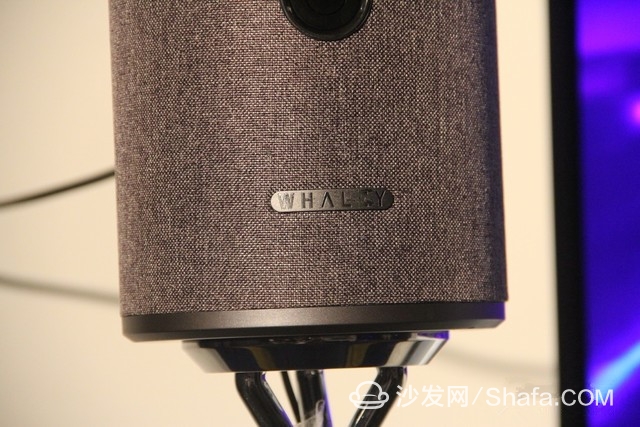 Micro whale independent host uses cloth design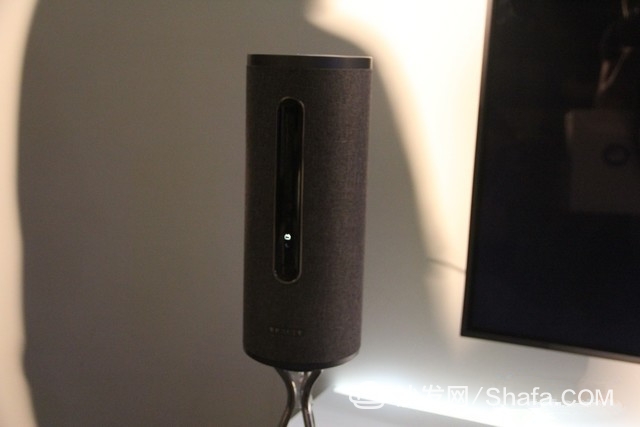 Independent smart appearance (status indicator on the front panel)
The independent host adopts the fabric design and supports individual customization. The front panel micro whale brand logo and status indicator light are very technical. It is worth mentioning that the status indicator (upright black bar) supports touch operation, sliding down to lower the volume, sliding up to increase the volume is very obedient and intelligent.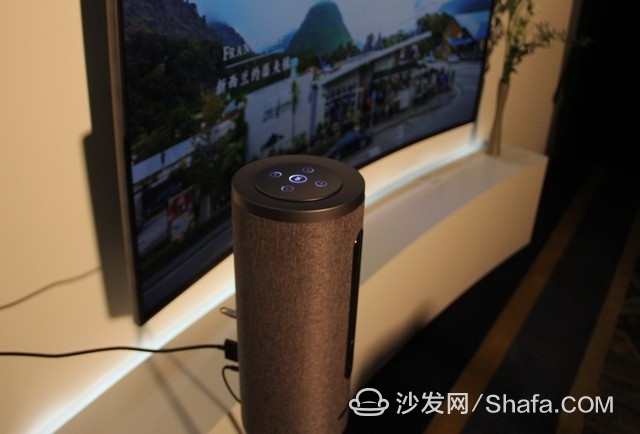 Top touch button indicator
Why the micro-whale independent host is the most "independent", because when the user does not need the screen, only need to shoot it, you can play the preset song track, the same shot to close it, this It is the reason that the top of the independent mainframe is designed with various keys because it is really independent. What needs to be added is that music playback is also smart. Like Netease Cloud Music, it intelligently captures favorite singers and music types for users, and the intelligence is also very good.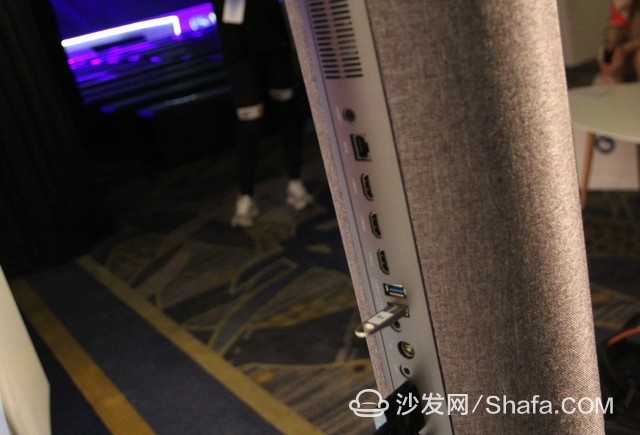 Equipped with 3 HDMI 2.0 multimedia interfaces
The back of the independent host is designed with 3 latest HDMI 2.0 multimedia interfaces, which can be perfectly compatible with 4K resolution, equipped with 2 USB multimedia interfaces, and is the latest USB 3.0 high-speed transmission interface. It is worth mentioning that on-site staff said that this stand-alone host can be compatible with previous micro-whale TV products, such as high-end 55-inch Pro (via HDMI interface).
78-inch surface shock "VR immersive" experience
Constrained by the environmental space and light effects, we can only share this top TV product with you through the "experience" method. On-site wall mounting is just one way. In fact, the design of the whale's 78-inch canopy surface 4K TV original base design is very aesthetic. We have the opportunity to share with you in the future.
Micro whale 78 inch curved TV is very suitable for wall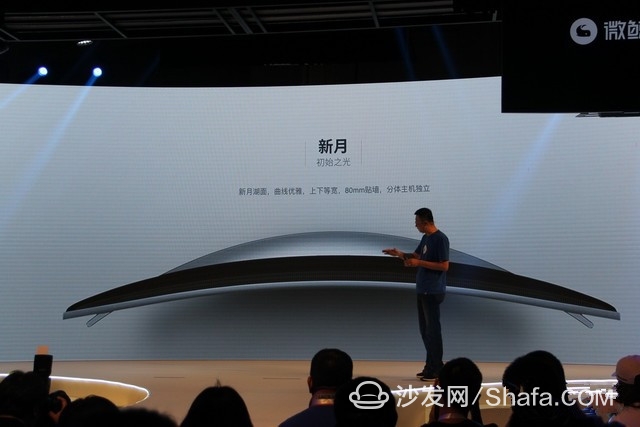 The original cradle uses the classic "Crescent" design
In addition to the fact that the original pedestal has not been displayed (if such a beautiful new moon design fails to be displayed or is somewhat regrettable), the back cannot be enjoyed because of the wall-hanging relationship. However, it does not matter. In the future, we will have the opportunity to serve the readers together. on.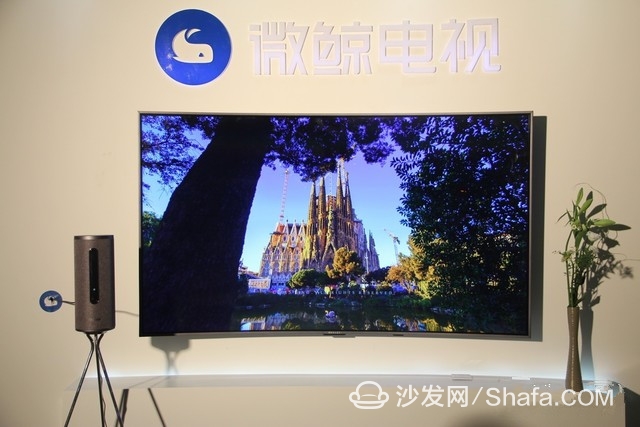 The "first-person" level immersion experience with a 78-inch surface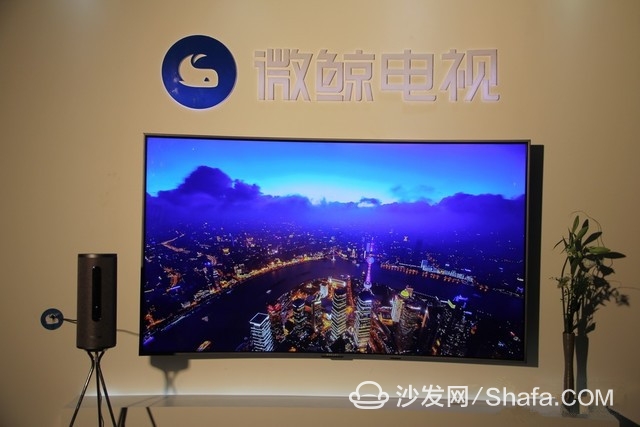 The effect of the surface with VR is extremely shocking
As mentioned above, the micro whale is the highest-funded technology company in the VR field. With 12 VR shooting teams all over the world, the VR video collector uses 24 camera designs and is the world's most advanced VR viewing device. In order to cooperate with the launch of the 78-inch curved TV, the micro whale VR team also has a tremendous contribution. With the new sensor remote control, through the remote control "rotate the earth", with the sense of presence brought by the surface, the overall immersive experience is impressive.
Exclusive Happy Songs 2 and 24K Film Sources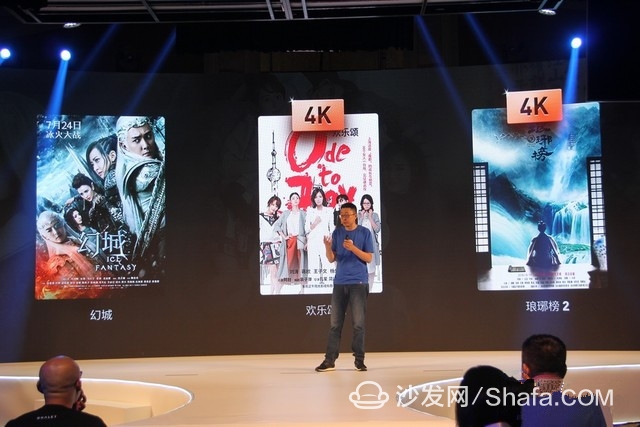 Popular new drama exclusive 4K level quality experience
Thanks to the top resources of Chinese culture in terms of content and IP, the large-scale TV drama Mini Whale, which is a subject of great interest, will exclusively provide 4K picture quality to match the picture quality experience of the 78-inch "Canopy" TV. Not comparable to other TV brands. Just like the theme of this conference was "better", the development of the micro-whale TV has been better after one year. Better content, better sound quality, better picture quality, everything just brings better results. Experience.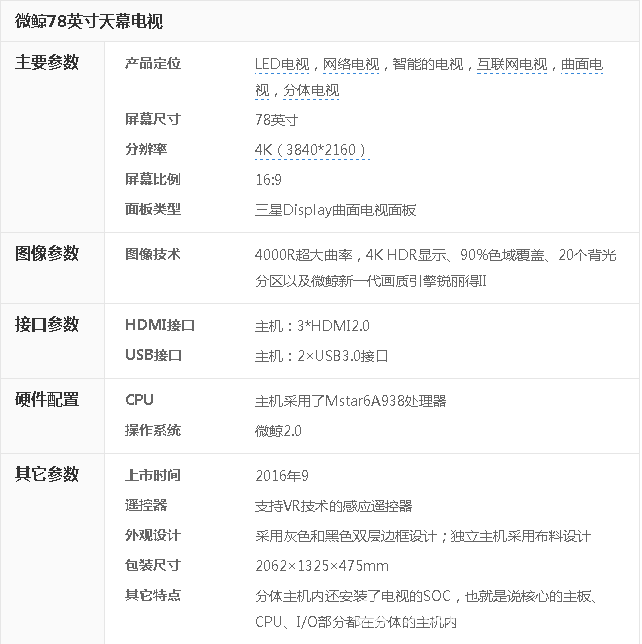 There are good hardware and display effects, of course, with a rich content resources, the combination of software and hardware can play the greatest value of a TV. In terms of content, it is recommended to install a sofa butler - the sofa butler is a third-party app store designed specifically for smart TVs, Android box users, carefully providing television, box users with high-quality television exclusive version of the application, including with live Or on-demand video and audio and video software, various types of recreational competitive video game software and daily office entertainment management system management tools. Micro whale 78-inch surface split TV installation method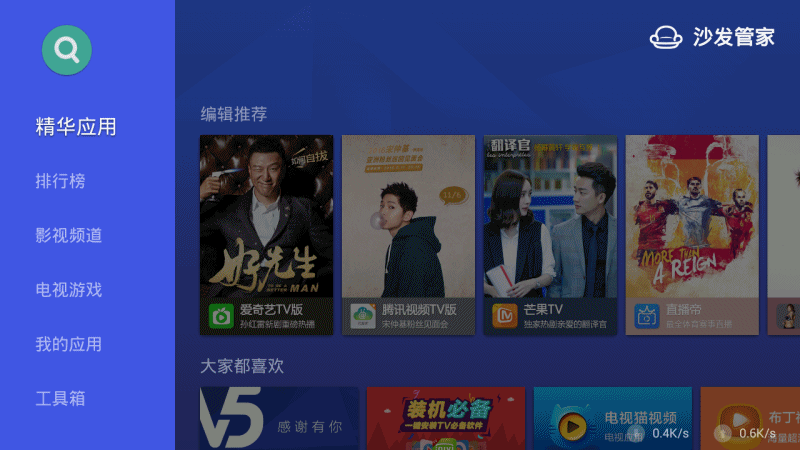 Smart TV/box information can focus on smart TV information network sofa butler (http://), China's influential TV box and smart TV website, providing information, communication, TV boxes, smart TVs, smart TV software, etc. Answering questions.
Barium titanate lead-free piezoelectric ceramics are important basic materials for the development of modern science and technology, which was widely used in the manufacture of ultrasonic transducers, underwater acoustic transducers, electroacoustic transducers, ceramic filters, ceramic transformers, ceramic frequency discriminators, high voltage generators, infrared detectors, surface acoustic wave devices, electro-optic devices, ignition and detonation devices, and piezoelectric gyroscope and so on.
Application: military, ocean, fishery, scientific research, mine detection, daily life and other fields.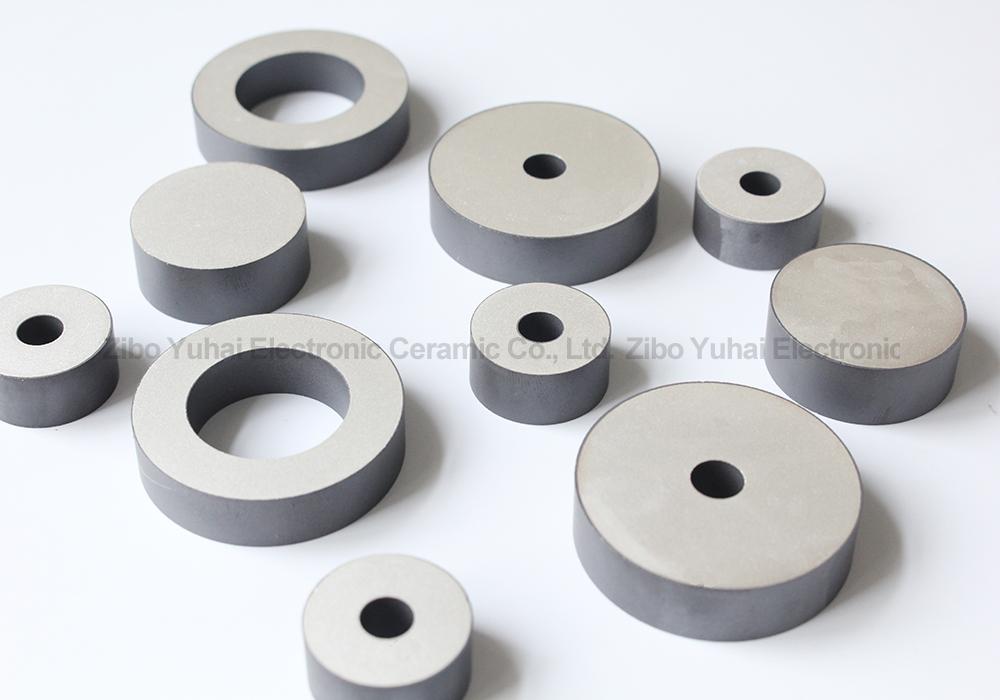 Piezoelectric Ring,Lead Free Piezoelectric Ring,Piezo Electric Ring,Lead Free Piezo Rings
Zibo Yuhai Electronic Ceramic Co., Ltd. , https://www.yhpiezo.com